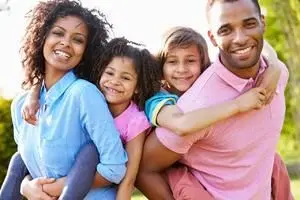 Couples Therapy: Often couples get caught in painful patterns of interaction and experience deep hurt and distress. This dance keeps them from feeling a safe and secure emotional bond. Emotionally Focused Therapy (EFT) views emotion as the transformative element in therapy and is seen as the music that is used for couples to create a new dance. Often presenting issues such as infidelity, life transitions and ongoing conflict bring couples to therapy and to a point of desperation. The goal of EFT is to help couples move underneath the painful cycle in order to enter into deeper levels of security and connection. With this secure base, couples then have the ability to address issues such as infertility, grief, depression, anxiety and trauma in a deeply connected way through the EFT process.
Intensives: Kenny Sanderfer, LMFT, offers 2-day intensives on his farm in Murfreesboro, TN. This is ideal for couples looking to reconnect or possibly jumpstart their marriage. You & your partner are welcome to stay overnight in a furnished one-bedroom apartment. The first day will consist of approximately 8 hours of Emotionally Focused Therapy, followed by up to 6 hours on the second day. Equine therapy is also an option to incorporate in your intensive at no additional cost.
Alternatively, Chris Bratcher, LMFT, offers 4-hour intensives in our Church Street office. Again, this is not intended for couples in crisis, rather for couples who are in distress and looking to reconnect & repair, but desire more time than our traditional sessions allow.
Family Therapy: Through the lens of Emotionally Focused Family Therapy (EFFT) presenting issues are seen through the family context. Therapy focuses on parental attunement to attachment needs within the parent-child bond. Through this process the parents are the secure base in which the bonds can be repaired and strengthened. We work with all types of families and use the EFFT model for a variety of presenting issues.
Individual Therapy: Often individual presenting issues are impacted by relational wounds past or present. Emotionally Focused Individual Therapy (EFIT) addresses presenting issues such as depression, anxiety and trauma through an attachment lens. Being able to understand and experience these emotional needs allows us to reconnect with ourselves and others on a deeper level. EFIT can also be beneficial for individuals facing life transitions such as separation and divorce. The therapeutic relationship can offer a secure base to help process through these seasons of life.
Regardless of whether you come in by yourself, as a couple or as a family our first goal is to create a safe place for you to explore how you are experiencing life and your relationships. We want to know where you get stuck and will work hard to gain understanding of how this plays out in your life.
Each session builds on the next. The focus is not on problem solving, it is on getting to what is underneath the arguments, conflict and presenting issues. The goal is to get to the heart of the matter.